About Us
---
Symbolism of Dragonflies
Throughout the world, the dragonfly is a symbol of self realization and deep inner change. Dragonflies are often seen dancing across the water which is representative of their ability to look beyond the physical and dive into the deeper meanings of this lifetime. In many cultures, dragonflies symbolize victory, happiness, and harmony.

Dragonflies can move their bodies in all six directions with demonstrated elegance, grace, and a great deal of inner power. As adults, Dragonflies only live from one to six months and all the while, they fly free and spread their strength and joy to all those around them. This fact exemplifies the concept of living in the moment and taking in all the beauty that this life has to offer you for the time you have been given.

Their beautiful iridescent wings symbolize the end of ones self-imposed and self-created illusions and a movement toward a clarity surrounding the reality of this life. Iridescence is also believed to have magical properties that are symbolic of self discovery and the unmasking of your true and authentic self.





Kendra Rossney - Owner & Founder of Dragonfly Wellness Yoga Studio - KYT200/Reiki Master
Kendra has been a yoga practitioner for the better part of 20 years. She received her Kripalu 200-Hour teacher certificate after taking an immersion training at the Kripalu Center in the beautiful Berkshires of Massachusetts. Starting at 5 years old, Kendra was exposed to and worked with energy healing under the guide and watchful eye of her Grandmother, Petra Valentine Negron. Kendra is also a Reiki Master. Having received her attunements in the Usui tradition and has been a Master practitioner for over 12 years. She incorporates Reiki into all of her yoga classes to cultivate a deeply relaxing experience during Savasana at the end of her class.
Her passions include singing, dancing, random out bursts of laughter, helping others, and her own journey toward compassionate self awareness. She is deeply in love her four children and her pitbull, Skylar, and knows how blessed she is to have such an amazing and supportive family.
Kendra holds a Masters of Business Administration with a concentration in Operations Management. Having been a Massage Therapist when she lived in Seattle, WA, she has a deep passion for body work and has experienced first hand all of the healing that can occur when we have the courage to go within.
Kendra's passions, professional experience, and formal education led her to this path and subsequent leap of faith. She hopes to bring to the community a safe, loving, and warm wellness center that is accessible and inviting. A community space that will allow people to embrace their authentic selves as they journey through this lifetime while offering them meaningful workshops, healing services, and diverse and fun classes.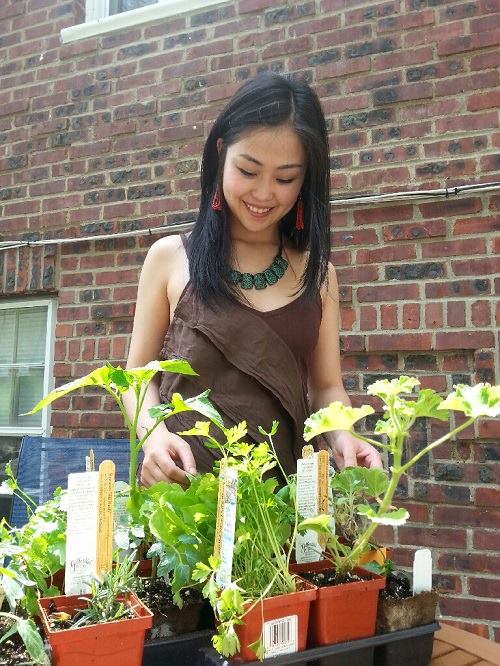 Kere Paz - New York State Licensed Acupuncturist
Kere is a gifted and passionate acupuncturist who has a warm and inviting personality. Kere received her training at the esteemed Finger Lakes School of Acupuncture and Oriental Medicine in Seneca Falls, NY. It was there she received over 3000 hours of rigorous and intensive training in both Asian and Western medicine. She holds a Master's degree in Acupuncture and Oriental Medicine having graduated magna summa cum laude. She has practiced in the United States and in China.
Kere is nationally board certified by the National Certification Commission for Acupuncture and Oriental Medicine (NCCAOM). She is certified in Chinese herbology and is a Licensed Acupuncturist (LAc) in NY State. Her goals are to help her clients reduce pain and promote health, energy and vitality through her patient and practitioner team approach to her services.
As a young adult, Kere suffered from chronic severe seasonal allergies. Having tried many methods, none of which were successful, she was introduced to acupuncture. Being "needle phobic" she was quite hesitant to go down this path toward addressing her allergies. After a soothing, relaxing, and extremely therapeutic first visit she fell in love with acupuncture and knew she wanted to learn as much as she could about oriental medicine. It is worth mentioning that Kere no longer suffers from allergies and knows that helping people who are suffering with debilitating conditions is her life's calling.
During her free time, Kere studies Kung Fu and enjoys Tai Chi and Qi Gong. She loves the outdoors and can be found hiking and exploring beautiful and scenic parks.



Lauren Awerdick, LMT, Apothocary Practitioner
Lauren is an Apothecary Practitioner. Apothecary is an archaic term for a person who made & sold medicine. Which leads to… what is medicine?… My experience with that has brought me to the understanding that medicine can be just about anything…a hug, a smile, music or sound, art, dance, walking in nature, essential oils, western medications, herbs, bonfires, laughter, massage, acupuncture, yoga, breath work and meditation, vibrational frequencies/energy medicines, and so on can go the list. As an Apothecary Practitioner I utilize and combine several modalities, techniques, and holistic "medicines" during sessions to facilitate a space that supports the innate healing, realignment, & growth within each client. Some of these include massage therapy techniques, energy healing, shamanic healing and journey work, flower essence therapy, aromatherapy, hydro-therapy, intuitive reading, music/sound healing and or breath work/. We are "re"defining what an apothecary is and remembering what the true essence and broad scope of medicine is. Each session is co-created with you to address where you currently are in your bodies (physically, mentally, emotionally, and spiritually), how you are feeling and what you are wanting.
"Life is a journey and my practice (Willow Wisp Wellness) is like the traveler's inn you stumble upon at just the right moment on your journey." says owner Lauren Awerdick "Each body is it's own Universe with it's own ecology. It is our responsibility (as individuals) to maintain it's balance, nurture it's growth, & give it unconditional love. At Willow Wisp this is a core belief and we do our best to hold a space of integrity around that. Our sessions and services have been crafted to bring each client we have the pleasure and honor of working with to that place/space within where the body begins it's process of healing."
Willow Wisp Wellness has been created in the essence of following your inner light to the people, places, moments, & events that support and nurture you on your journey toward Healing & Self. We are constantly expanding our experience, & offerings because we are continually growing too!
**I in no way am making any claims to be being Doctor or Pharmacist or other professional healthcare specialist other then a Licensed Massage Therapist and Certified Flower Essence Therapy Practitioner. Please understand and be advised that if you have any ailments, disease, mental or behavioral conditions please seek professional medical care and advice. By seeking out our services you are taking full responsibility for your self, your health, and your over wellbeing.






Gina Callender - RYT500 - Instructor
Gina, a 500 RYT, has been practicing yoga over the past 15 years, and completed the YogaWorks 200 hour teacher training in Westchester in March 2013. She has a 1st degree level Reiki Certification in the Usui Shiki Ryoho tradition and is looking to progress further in those studies. In 2014, Gina started her 500 hour OM yoga teacher training (YTT) with Cyndi Lee and recently completed that training in June 2015. This training included OM Meditation YTT levels 1 & 2, Pranayama YTT and Restorative YTT modules, as well as any additional 18 hours in anatomy with Jason Ray Brown. In February 2015, Gina completed 30 hours of Yin Yoga Teacher Training with Corina Benner. She is always looking to learn and is constantly taking workshops to better understand the practice and share what she learns with her students.
To Gina, yoga is a transformative philosophy that goes beyond asanas, or poses, that the Western world associates with "yoga". Yoga teaches us to slow down, be more conscious of our bodies and the world around us and can have huge physical and mental benefits when practices regularly. Some of these benefits include: lower blood pressure, more relaxed, greater flexibility and balance. Gina puts a heavy emphasis on the importance and benefits of Savasana, Yin and Restorative Yoga as a way to relax the parasympathetic nervous system.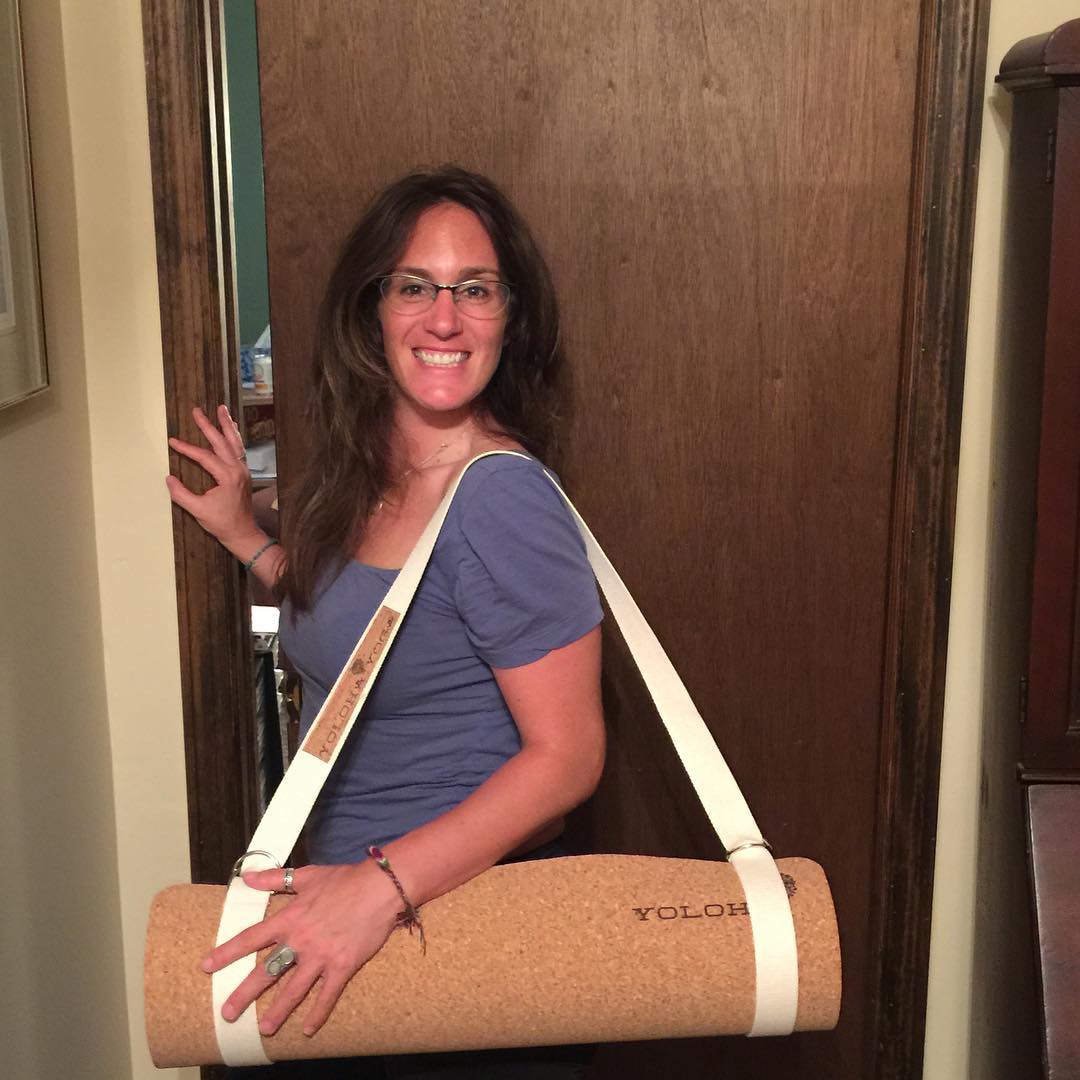 Heather Cummings - RYT200 - Instructor
I discovered yoga in my early 20's and was reminded of how much of an impact it had on my life at that time. It wasn't until September of 2013 when I was going through some emotional struggles that I discovered the true path of yoga. It took one class to instill the inner peace that I had longed for. After a year of a solid daily practice, travelling to studios all over the Hudson Valley and beyond, and the influence of some really awesome teachers, I wanted to delve deeper into this beautiful practice called Yoga. I was fortunate to find the time and means to complete a 200 hour intensive one month training. I also hold a certification through the International Sports Sciences Association as a Certified Personal Trainer. Yoga has truly changed my life in so many wonderful ways and I am forever a practitioner. My goal is to share this beautiful, ever changing journey with YOU. Consistency and Balance is Key.

"The quieter you become, the more you can hear." –Ram Dass




Jenn Gomez - RYT200 - Instructor
Jenn has been practicing and enjoying the benefits of hatha and vinyasa flow yoga, including
Ashtanga and Anusara yoga styles for over 11 years. Long before Jenn stepped onto a yoga mat, she was actively involved in acrobatics, gymnastics, and dance.
Jenn received her 200-hour yoga teaching certification in 2011 from Lotus Gardens Yoga
School in Sherman, CT under the direction of Lara Azzarito-Ward. Jenn is thrilled to be part of the yoga teaching community and enjoys exploring and interweaving various yoga styles in class as well as in her own practice. Jenn believes that there's a yoga practice for everyone – yoga is just that eclectic.
Her warm and welcoming personality is both inviting and supportive to all the students who seek to learn from her deep understanding of yoga and healing. She is a dynamic and passionate instructor who draws from her experience, her heart, and her love to facilitate deep self-exploration for all who learn from her.




Michelle Hough - RYT500, E-RYT200 - Instructor
Michelle practices and teaches yoga for holistic healing, expression and self-empowerment. Her teaching highlights the inherent therapeutic elements of a personalized yoga practice so that you can learn to adapt your practice to your own physical and psychological needs.
Trained to share the gift of yoga through 300 hours of Subtle Yoga Teacher Training (Kristine Kaoverii Weber), 200 hours of Living Yoga Teacher Training (Liz Schulman/Richard Villella), multiple retreats and workshops with Judith Lasater, anatomy studies with Jason Ray Brown and her own yoga practice and spiritual journey, Michelle is looking forward to meeting you where you are and encouraging the strength, vitality and joy in your mind, body and spirit.




Laurie Luongo - RYT500 - Instructor
Laurie has taught extensively and passionately since 2004, believing that yoga is an inquiry and exploration into self--‐awareness that may take many playful, challenging and joyful forms.
As a Professional Level Kripalu Certified yoga instructor, Laurie has continued training in other traditions. Her current passion is yoga therapeutics. In her classes Laurie emphasizes connection to breath, body awareness and acceptance. Poses are selected to help create a sense of strength, fluidity and balance. Alignment suggestions are offered to help participants tap into their own innate wisdom. The relaxation techniques Laurie uses are designed to reduce stress and promote optimal health.
Laurie has created a CD of guided relaxation and visualizations to share the Yoga Relaxation experience.




Ingrid McKenzie - RYT200 - Instructor
British born ex-pat turned yogi about 7 years ago. Graduate of Yoga Works TT program a year ago.
Whenever I come to the mat, I am changed for the better regardless of how I began. Yoga helps me to find and connect with myself and to be in that moment as a watcher, a seeker, a discoverer and a creator. I practice to reconnect with my true self. My practice helps to ground me when I'm scattered and to uplift me when I'm feeling depleted. Working towards a state of balance in my body and on my mat, helps me to create space in my heart and bring balance into my life.
There is a saying from Shakespeare - "This above all to thine own self, be true". It has always stuck with me from when I first heard it in school some thirty + years ago. As an older yogi I am learning more and more to appreciate the art of letting go, keeping things simple and growing older with grace. At the same time, yoga keeps me young at heart, remembering to find humor in myself and to not always take myself so seriously. It is a privilege and an honor to be given this role as teacher and it is my hope that others may be able to discover their own story and their own truth during their practice.





Lauri Nemetz, MA, BC-DMT, ERYT500, LCAT
The Practice - first Thursdays of each month 1-2:15 p.m. with Lauri Nemetz, MA, BC-DMT, ERYT500, LCAT. The Practice is a workshop style class for fellow yoga teachers and advanced students and is donation based (suggested $25). Lauri is a seasoned yoga teacher who is a past president of the YTA (Yoga Teachers Association) and teaches yoga and anatomy intensively throughout North America. She is a Pace University professor and a teacher for Anatomy Trains (r). The Practice focuses around a requested theme each month. More about her can be found at www.wellnessbridge.com.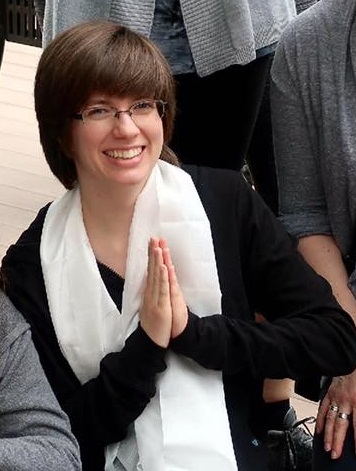 Cassie Cartaginese - RYT200 - Instructor
Cassie received her 200-hour yoga teaching certification from Yoga for Body and Mind, under the guidance of Mirijana Kocho. She is trained in the Hatha Yoga tradition, though she often draws inspiration from the rigorous flows of Ashtanga and the meditative nature of Kripalu. She's a firm believer in yoga's healing and transformative powers—yoga has healed and transformed her own life in ways she'd never anticipated—and considers it a great honor to be able to guide students on their own yoga journeys.
Cassie is also a writer. She's a writer and editor for YOGI TIMES, an online lifestyle publication for the modern yogi, and the author of We Shall Thrive Now and Other Stories.
When she isn't practicing yoga, teaching yoga, or writing stories you can find Cassie with her nose stuck in a book, drinking coffee and green juice (though not at the same time), or sprinting through town behind her tiny dog, Effie.