Laurie Luongo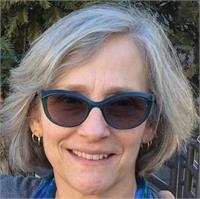 Laurie has taught extensively and passionately since 2004, believing that yoga is an inquiry and exploration into self--‐awareness that may take many
playful, challenging and joyful forms.
As a Professional Level Kripalu Certified yoga instructor, Laurie has continued training in other traditions. Her current passion is yoga therapeutics.
In her classes Laurie emphasizes connection to breath, body awareness and acceptance. Poses are selected to help create a sense of strength, fluidity and balance. Alignment suggestions are offered to help participants tap into their own innate wisdom.
The relaxation techniques Laurie uses are designed to reduce stress and promote optimal health.
Laurie has created a CD of guided relaxation and visualizations to share the Yoga Relaxation experience.
Laurie Luongo instructs the following:
Alignment helps us connect to our bodies' intelligence. Inner awareness may be hidden due to inattention or habitual patterns. Healthy alignment helps us to be informed and safe while considering our unique differences.
We begin to develop awareness from the inside out so that we know when our form is not healthy and can feel when everything is in just the right place! This is how we flow with awareness and ease.




Restorative Yoga has been described by many as heaven on a mat. Come to this incredible class to find stillness, peace, opening, and deep self-awareness. This class makes space for emotional healing, stress reduction, and is healing for the body and mind. This class also incorporates gentle yoga movements to encourage mindful awareness, prana (life force) movement, and a loving connection to the self.